Skip to Content
Recreation

There's more to South Florida than its sandy shores; at the Trump International Beach Resort, you're never far from an adventure. From Paddleboards to jet skis, we offer a number of water-based activities for our guests. Looking for something on land? Join us for a friendly game on our Sports Court.
To plan your excursion, contact our Concierge at
Prev
Next
Tennis
Lessons
Perfect your serve, swing and technique with professional 1-on-1 sessions and clinics available on a rotating schedule. See our Recreations Team for the latest schedule and rentals.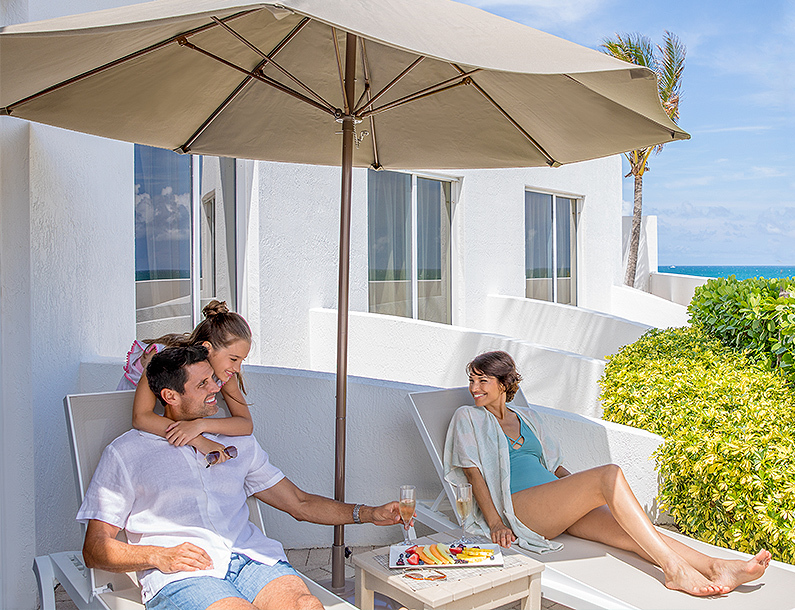 Prev
Next
Cabana
Rental
Upper & Lower Pool Deck/Beach/Daily Rentals for Full Day 9:00am–5:00pm

Immerse yourself in the turquoise views from the upper pool deck, lower deck or beachside and enjoy
your own place of refuge. Cabanas include AC, television, sofa, table and refrigerators. Cabanas on the Lower Pool Deck include full bathrooms.Our Pool & Beach Team will be happy to reserve one for you. Daily rates apply.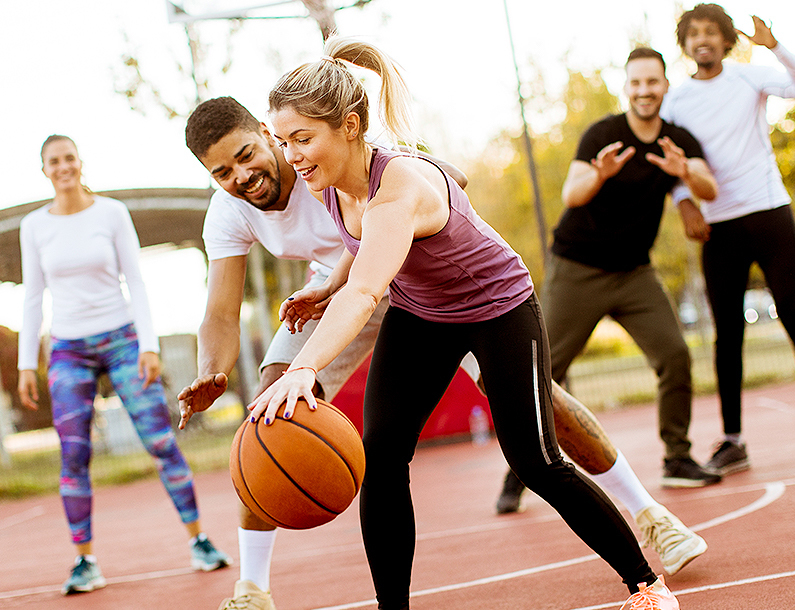 Prev
Next
Sports
Court
Great for basketball, soccer, tennis and other pastimes, this multipurpose facility hosts group games for kids, teens, and adults alike. Want to run some private pick-up? Reserve it for yourself; our only restriction is that you can't wear cleats. Shoes need to be used to enter the court.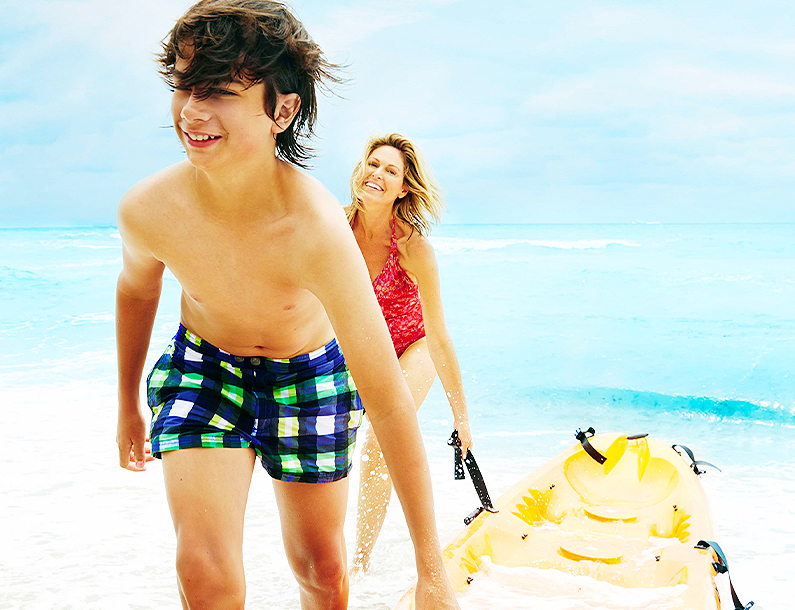 Prev
Next
Water
Sports
Experience the deep blue like never before with the area's only on-resort water sports experience. Partnering with Sunny Isles Water Sports, we offer special pricing on surfing and paddleboard rentals and lessons, in addition to paddleboard tours, e-surfing, kayaking, boogie boarding, snorkeling, tubing and rafting! Dial ext. 6809 or visit our Water Sports Center on the beach. Weather permitting. Complimentary watersports and soccer clinics throughout the week, see our recreations team for schedule and details.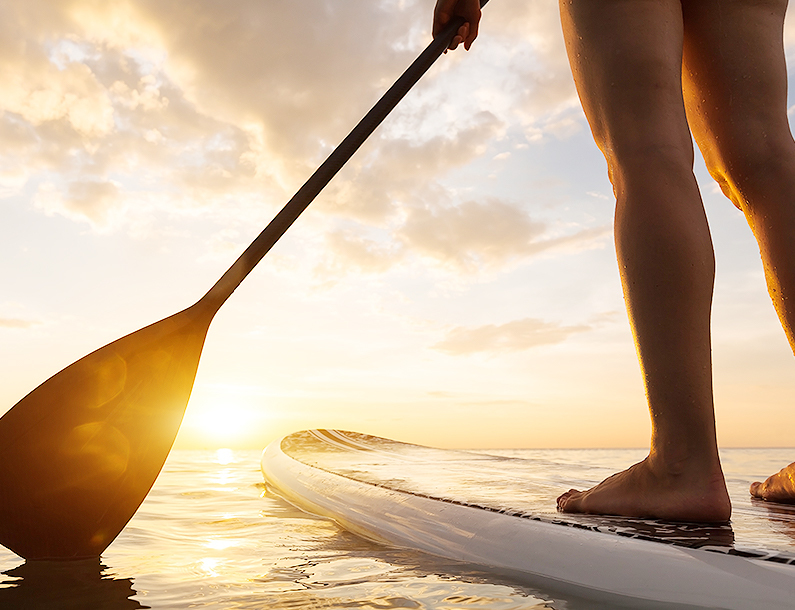 Prev
Next
Fun In
The Sun
Change into your bathing suit, grab a paddle, and prepare for paddle-boarding experiences unlike any other. Sign up for excursions like Morning SUP Yoga and Paddle for the Brew to explore water activities in the intercostal waterway and bay, with transportation included through our trusted watersports partner.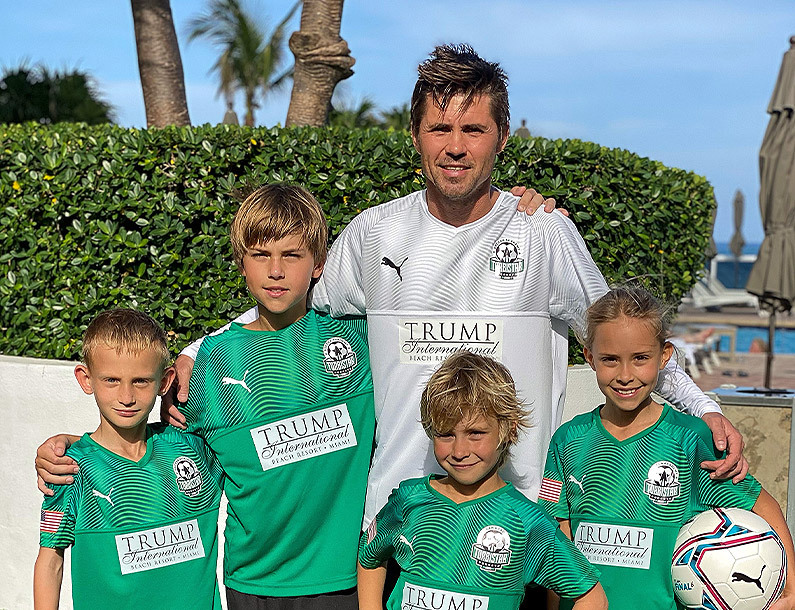 Prev
Next
Soccer Academy
Torbistar
Sign up for a skill-building academy or take part in a weekly guest demo with professional soccer player and Athlete in Residence Dmitry Torbinskiy, as he brings his love of "football" to the sports courts of our beachfront resort.
Read More...